Trillian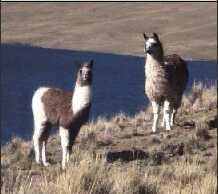 Llamas are larger than frogs.
Location: Cincinnati, Ohio
Member Since: 28th Feb 2004
Total posts: 319
Posted:
Same here. All the midwest suburban moms who love their SUV's too much all voted against the levy for public transit here, which would have been such a big step...grrrrr.
But Lightning, if you think your weather sucks, try coming to Cincinnati. It was in the 80's last week, rained all weekend, was 40 today, it's supposed to frost in the next couple days, and then get up to 70 by Friday. MAKE UP YOUR FREAKING MIND, DAMN IT!!!!!!!!!!!!!!!!!!!! I think we had a snow day a couple weeks ago, too.
But rain on a clean car sucks, too. there is dirt in rain- that's why your car looks all splotchy after it rains.
"I know a good deal more than a boiled carrot."
"Fire!" "Where?" "Nowhere, I was just illustrating the misuse of free speech."