View Forums >
Users online: 15
"I'm starting a series this week on how to do gunslingers, starting with entries and exits I'll also be covering spiral wraps, weaves, and flowers with this type of tether manipulation. ..."
---
"Hi there,I love playing poi though I am not a professional. I learned it online. My friends prefer to play poi whenever we meet. Last day we all joined at my house (my parents were not ..."
---
"Try Clairol Bleach Powder Lightener. It can be used on virgin hair. Off the scalp lightening, it has dedusted extra strength powder lightener.https://www.bestgirlsleotards.com/hair-blea..."
View last post
---
"Hey all,I am just about to move down to Dunedin, and am hoping to find a group of spinners down there!I find that without others interested in it around me, I lose inspiration, and so w..."
---
View all Competitions >
Free monthly draw
Status: Active, entries close end of February 2017. We have 248 entries.
About: Drawn last day of each Month. Members can win a US$100 credit for their HOP shop account.
Super easy to win. Just enter email, name and what you want to win here
How to enter:Enter here

---
Flower Power.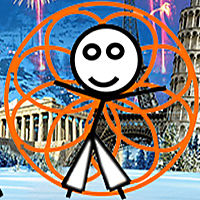 Status:Voting, late entries still accepted, Voting until 26 February 2017. We have 31 entries.
About:Flower Power our latest Photo Competition has now started.
Share with us your photos of Flower routines, Fire, LED, long exposure etc all welcome. Flower routines must be visible in the photo.

Please read the rules of the competition to see what is not allowed.

You can submit your photo (maximum of 1) by the submission end date. Then you and everyone else can vote for your favorite entries, and from those we'll pick three winners!
Limited to the first 300 photos.

The top 3 photos selected by public vote each get a USD$50 (approx 38.00 Euro/ £31.00 GBP) gift voucher to spend at Home of Poi.
The top 3 photos selected by HoP each get a USD$50 (approx 38.00 Euro/ £31.00 GBP) gift voucher to spend at Home of Poi.
How to vote:View entries and vote here Votes: 1732