View Forums >
Users online: 129
"Hi AllI am trying to find what an aerial hoop with extra ropes or chains connected to it that looks like a spiders web is called and where I can purchase one ?Any help would be very muc..."
---
"Looking for recommendations of dance-y audience pleasing things to do with Russian Grip Fans. I've been told my spinning is too tech-y, and want to add more mass appeal."
---
"I used to live in Asheville, and there are a couple regular burns. There's one at The Landing, one at The Bywater, and often there's one going at Warren Wilson College, though you usual..."
View last post
---
"Anyone know of burn circles happening in either of these cities? ever since I moved to the middle of nowhere, Virginia, I've missed my flow community at Creative Labs in Baltimore."
---
Subscribe to our mailing list
Get discounts, exclusive offers and keep up to date with our community competitions.
(32,670 Subscribers)
---
Important Information
View all Competitions >
Free monthly draw
Status: Active, entries close end of April 2019. We have 223 entries.
About: Drawn last day of each Month. Members can win a US$100 credit for their HOP shop account.
Super easy to win. Just enter email, name and what you want to win here
How to enter: Enter here

---
HoP Props - Photo Competition.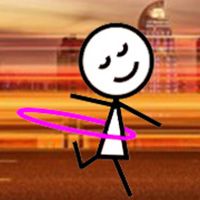 Status: Voting, late entries still accepted, Voting until 19 April 2019. We have 31 entries.
About: HoP Props Photo Competition. In this latest photo competition we want to see any photos with Home of Poi Flow Arts products purchased from HoP in use.
Remember if using fire to think safety!

Please read the rules of the competition to see what is not allowed.

You can submit your photo (maximum of 1 ) by the submission end date. Then you and everyone else can vote for your favorite entries, and from those we'll pick three winners!
Limited to the first 300 photos.

The top 3 photos selected by public vote each get a USD$50 (approx 38.00 Euro/ £31.00 GBP) gift voucher to spend at Home of Poi.
The top 3 photos selected by HoP each get a USD$50 (approx 38.00 Euro/ £31.00 GBP) gift voucher to spend at Home of Poi.
How to vote: View entries and vote here Votes: 468