Trillian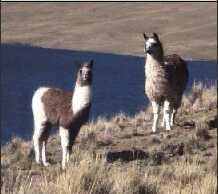 Llamas are larger than frogs.
BRONZE Member since Feb 2004
Member Since: 28th Feb 2004
Total posts: 319
Occupation
Student
Location
Cincinnati, Ohio, USA
Hobbies
POI! getting into trouble, reading, music of all sorts (playing, listening, etc.)
Signature
"I know a good deal more than a boiled carrot." "Fire!" "Where?" "Nowhere, I was just illustrating the misuse of free speech."