shen shui
SILVER Member since Jan 2005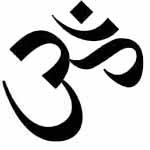 no excuses. no apologies.
Location: aotearoa, New Zealand
Total posts: 1799
Posted:
check out matts (the sphecular one) perpetual buzzsaw hyperloops, yo.

my understanding of orbitals are where the Poi are right next to each other, spinning in a tangled fashion.

buzzsaw hyps are where they tangle and you have them in front of you, and then untangle them when they start to lose momentum.

perpetual bsh's are where you make those small isolation rotations with your hands (just like in the first post from four years ago), the tension is not loose and not tight, and by making those cute little iso roto's you add enough energy to the equation that you can keep them going for as long as you like.

sure but they need to be clean and well-balanced.


and anyway, crazy words, huh! just spin the things. you cant understand something from the words describing it, you can only understand it from doing it. but, yeah, save it for the philosophical debate forum or something, right? ha.

go0O0o tangles!
those that know, dont say. those that say, dont know.

Delete