Katch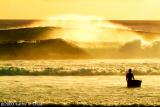 Beach bum
GOLD Member since Jun 2004
Member Since: 21st Jun 2004
Last active: 3rd May 2006
Total posts: 162
This person has opted to not have a profile page.
Recent Posts
"Written by: Boo_BunnyPeople are unreasonable, illogical and self-centered. Love them anyway. If you do good, people will accuse you of selfish, ulterior motives. Do good anyway.... I fo..."
---
"It's all a matter of perspective really... We don't have first world buying power so things here *appear* cheap until you start making local wage. Having said that, I'm pretty sure I'd ..."
---
"I am enraged! I am in shock! I am in trouble...Are there cheaper fuels than kero out there? or will I just have to work harder to spin with fire?The last time I bought kerosene a couple..."
---