Final results
---
Madz at the Salt Flats
While driving across country we stopped to spin where possible but specifically went out of our way to experience a session in the majestic, pale, vastness of the Bonneville Salt Flats in Utah.
Entered by
Madeleine Cornelia Zurka
Submitted on 2014-06-01 Views:4031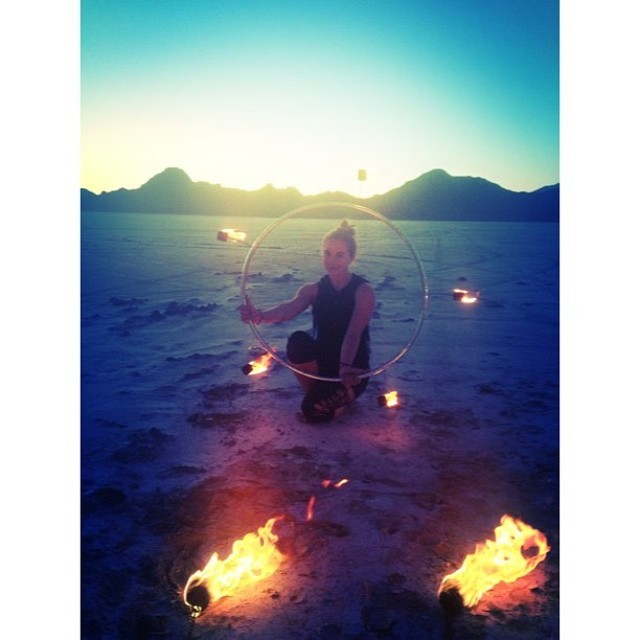 By Public Vote
1st - "Street Art" entered by Mikem
2nd- "The Alamo Shrine" entered by Deven Zimmer
3rd - "Isopuppy" entered by Caitlin Hofer
As picked by HoP
1.
Wind Empire
entered by Shamay
2.
Cloudy Hoop
entered by Siobhan Firefly1
3.
Mt Rainier Flow
entered by David Lenz