26th September, 2019

Dang I was an double helix handle user

"

But after using these 72mm pendulum poi I'm hooked .the added ability to toss the poi is great ,the cords are super comfortable for transfer between fingers and from hand to hand. Their tempting me to try juggling again.mad love .p.s. your stuff is way better than jugglegear's crap.wish I never ordered from them.

"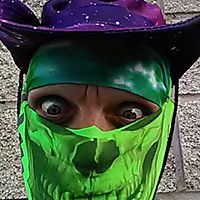 Widdows76
, Canada. [Verified Buyer]
SILVER Member since Jul 2019
---