ElectricBlue
GOLD Member since Feb 2002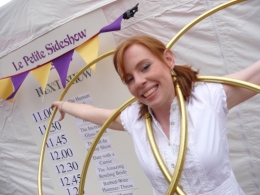 Now with extra strawberries
Location: Canberra, Australia
Total posts: 810
Posted:
Looks cool.
But won't that just mean that the weak point is moved up a little? Beacuse you will still need to attach the metel chain to the kevlar rope at some point?

I'm assuming you are going to attach chains to those, unless you are going to braid all the way up to the handle?

But yeah i may not compleatly understand they way your design works. It is a pretty neat idea though puting extra in side and then pulling it out.
I {Heart} hand me downs and spinning in the snow.<br /><br />
Delete