Final results
---
Tonight under the bridge...
This photo, taken during the Vivid light festival, showcases the spectacular and iconic Sydney Harbour Bridge in Sydney Australia!
Entered by
Megan Bird
Submitted on 2014-06-04 Views:3479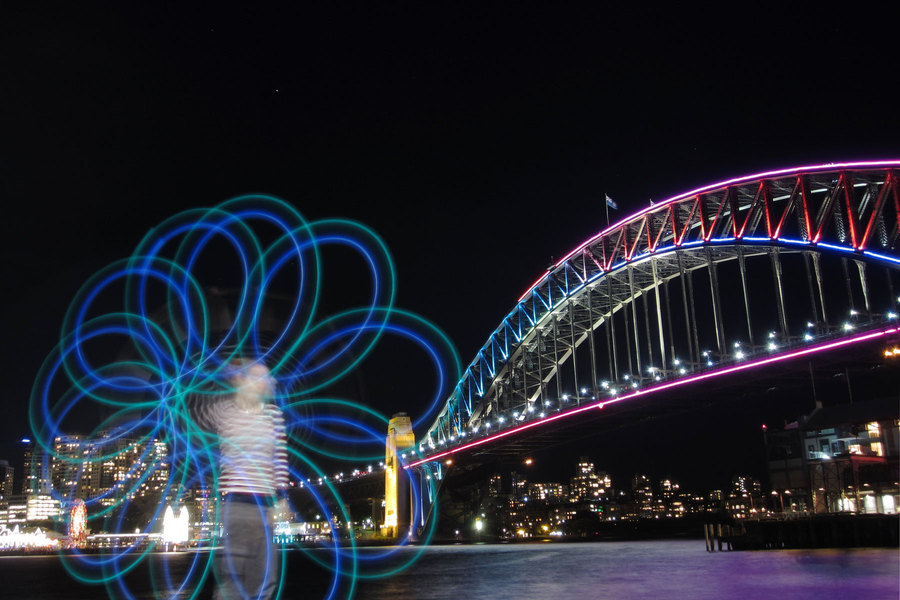 By Public Vote
1st - "Street Art" entered by Mikem
2nd- "The Alamo Shrine" entered by Deven Zimmer
3rd - "Isopuppy" entered by Caitlin Hofer
As picked by HoP
1.
Wind Empire
entered by Shamay
2.
Cloudy Hoop
entered by Siobhan Firefly1
3.
Mt Rainier Flow
entered by David Lenz