21st April, 2019

Purchase 3 x Tumbler Juggling Hats

Love, and the art of dropping your hat...

"

My partner and I each have the blue and red hats as our daily companion. it doubles as a basket when it s not being a hat or a prop. I love how durable they are, perfect for my klutzy nature and willingness to toss it around in all environments other than bathrooms... I have a small dragon staff that is occasionally too close to my face, these hats can shrug off the impact and extend my play area with just a bit of annoying give to get used to... I ll keep wearing and playing with this hat because it can accompany me into almost any situation...

"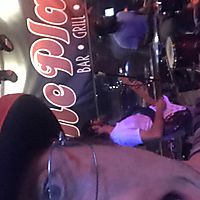 John Michael Lapides
, USA. [Verified Buyer]
SILVER Member since Nov 2016
---