shen shui
SILVER Member since Jan 2005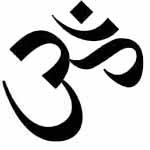 no excuses. no apologies.
Location: aotearoa, New Zealand
Total posts: 1799
Posted:
hi...

rev ttn, throw the lhp when its beating underneath the rhp, and make the socks tangle over each other at the halfway point (or thereabouts) of the held poi (it doesnt matter as much where you tangle on the other sock, so long as its closer to the handle than halfway) so that the poi swings around the in-air poi and you can catch it again, trapping the knot of the in-air poi so that you can turn n pirouette... and then kinda stall on the up-beat and release the poi head so that the in-air poi becomes thrown, so that you can catch it (or propeller it) (or re-whip catch it (gasp!))...



those that know, dont say. those that say, dont know.

Delete Topic