shen shui
SILVER Member since Jan 2005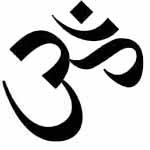 no excuses. no apologies.
Location: aotearoa, New Zealand
Total posts: 1799
Posted:
i like what someone said about having a sensation of distance from your peers while growing up, and the sense of comradarie found somewhere that is on the fringe of society (society being the generalized mainstream of civilization... jo average..) feels comfortably familiar.

on the internet people are also more easily relaxed about being themselves, i find it can be easier to develop trust and friendship with people online, you can get to the things that interest you with more rapidity, you dont have to wade through superficial mindless conversations if you dont want to, there are always people that complement your way of thinking/what you're specifically interested in.. as someone said, some people hang out in the moves/tech sections while others chill in the social area while others still that post a few times a year...

theres many common factors that draw us close to each other. theres the potential to always have something about yourself that you can relate to another person with. how strongly the two people feel about the same thing may have something to do with the sense of community.

Written by:
getting inspration from others expressing their mindset through their style/actions while learning through an unstructured pattern of spontaneous one to one teaching



thats a wonderful definition.

Written by:
There are the fire poi/staff/hulahoop/swords/etc fire hippies. They have drums, flutes, guitars and other traditional music while spinning. Generally huggy and chill people who don't care about "normal society".

There are techincal sock poists. They are geared to pushing boundaries of technical spinning level.

And there's the glowstringers, who are apt to stick to glowsticks on strings, focus on wraps and string manipulations (mindgames).



i think there is a very slim line between tech sock poists and glowstringers. possibly the difference that one group spin socks and the others glowstrings.. i spin socks that have LEDs within them.. (and i also spin with the hippies from the first example, although i am on the fringe of that society, too...)

essentially we are all individuals. we all have stuff in common with each other. our society is one created from many. there are many various groups and fractions within society, they all interrelate, some are big, some are small. but essentially it all comes back down to one person who has this amazing collection of interests and opinions and ideals who is living on this beautiful planet, in relation to all these other people, trying to understand theirself by seeing reflections of themselves in how they perceive the actions of those around them.

noone can truly understand another persons point of view. to understand something you have to experience it. words and definitions pale in comparison to that which is being described. can you understand another person through understanding yourself? can you see yourself in other people?

What music do people listen to? i like to listen to roots, dub, soul, funk, jazz, hiphop. basically anything mellow and deep.

What other groups are/ have you been involved in (skater, rocker etc)? i played national competitive squash, and was on the fringe of that society too. same with when i was studying for my bach in IT. and i guess again too, when i was studying chinese medicine.

What kind of clothes do you wear? i like flairs, and slightly tight t-shirts. i have long hair and tattoos.

What race/ class background would you say you are from? white middle class male mid-20s. i'd happily class myself as a hippy. :hippie: peace and one love, yeah. some people like to take mind-altering substances and hug trees. some people like to meditate and swim through gas-giants. im also an acupuncturist/massage therapist, (its 11:11, make a wish), so i guess i can be categorized into that subset of culture, too.

all these labels!

Do you consider yourselves spinners as a way of desribing yourself? yeah. i say i spin poi and staff and make little appreciative hand movements and they say "fire" and i say "yeah"... spinning is a big part of who i am. its a big part of how i define who i am to myself. my defintion of me is my expression of it. it is who i portray myself to be. it is my truth. (and thusly he proclaimed, i am thus!)

Do you think spinning has grown from any other groups/ subcultures? oh definitely. we are all intertwined with every other person/subculture/culture... the web that has no weaver... we are all comprised of smaller, interrelating parts, just as we are a small, interrelating part of something much bigger than us (ie, letter to word to sentence to paragraph to chapter to book).

What are the main characteristics of spinners as individuals and as a whole? people who like to spin.


Basicly what makes a spinner a spinner? everything! all the little bits that go into making them the unique individual they are. everyone is made up of different bits, although some bits are similar to others...

hope this wasnt too long.



those that know, dont say. those that say, dont know.

Delete