Seraphire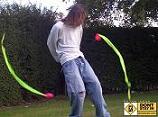 HoP's Original Smelly-Hippie-Scum-Bag
Location: Under your stairs
Total posts: 270
Posted:
Little Celtic Festival to celebrate Beltane held by the Druids at Butser Ancient Farm, Last year we had over 1000 people turn up, if anyone's interesting in coming along just post. If you need directions then ask. It would be great for a good turn out, my B-Day's 2 days later and I'd like to set it off with a bang...or a roar.
EDITED_BY: Seraphire (1141789194)
Music gives Soul to the Universe, Wings to the Mind, Flight to the Imagination and Life to Everything.

Educate yourself in the Hazards of Fire Breathing STAY SAFE!



dsei.org Stop The Arms Trade!
Delete Topic