Trillian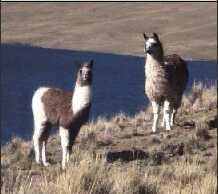 Llamas are larger than frogs.
Location: Cincinnati, Ohio
Member Since: 28th Feb 2004
Total posts: 319
Posted:
(sorry to start another thread about paris, but...)Was one of you in Paris at the Louvre on July 26th? I saw someone with what looked like streamer poi hanging out of his pockets in the crowd in front of the Mona Lisa...I wanted to say something to him, but there were a lot of people between us, and I wasn't sure if he spoke english. Let me know if it was you!

Along the same lines, I had another interesting poi experience while in Paris: I looked down from the 2nd floor of the Eiffel Tower to the park below (at nighttime) and I could see someone spinning fire down there! It was so cool, and quite impressive that I could see it from so far away.
"I know a good deal more than a boiled carrot."
"Fire!" "Where?" "Nowhere, I was just illustrating the misuse of free speech."

Delete Topic