Trillian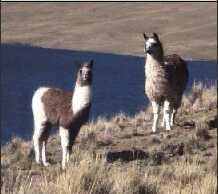 Llamas are larger than frogs.
Location: Cincinnati, Ohio
Member Since: 28th Feb 2004
Total posts: 319
Posted:
Just wanted to share this...
This morning, my anti-war group at school, Students Against War (SAW) held a silent vigil to remember and mourn for all the people who have died in this war in Iraq. We wore black, and stood in a circle in the back of my school where people get dropped off. We had signs that said "How many more", and 2 benches covered by an American and an Iraqi flag to represent coffins. It was pouring rain, which actually felt very right for the situation, because we were all just standing there still and silent. we had a fairly good turnout, and it also showed our support becaus we did it anyways even though it was kind of miserable out.
"I know a good deal more than a boiled carrot."
"Fire!" "Where?" "Nowhere, I was just illustrating the misuse of free speech."