Trillian
BRONZE Member since Feb 2004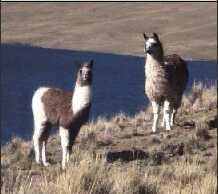 Llamas are larger than frogs.
Location: Cincinnati, Ohio, USA
Total posts: 319
Posted:
Okay, but Lyra is the one with the "Bushisms" calendar...
"The real question is, is our children learning?"
(this one isn't exact, but...) The problem is first that there is not enough power plants, and then not enough power to power the power of the power generating plants."
They're best when you read them w/ a texan accent! I'l think of more soon...







"I know a good deal more than a boiled carrot."
"Fire!" "Where?" "Nowhere, I was just illustrating the misuse of free speech."

Delete