Trillian
BRONZE Member since Feb 2004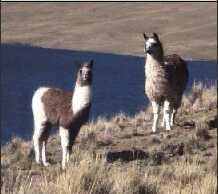 Llamas are larger than frogs.
Location: Cincinnati, Ohio, USA
Total posts: 319
Posted:
I'm playing cello in this music competition next week where you play for judges and they give you a score, and I've been trying to figure out how I really feel about it. It seems to me that music shouldn't be about competition. I really enjoy playing for myself more. the same goes for things like band challenges- should music really be about being better than everyone else, rather than just personal expression, art and beauty? Any thoughts?
"I know a good deal more than a boiled carrot."
"Fire!" "Where?" "Nowhere, I was just illustrating the misuse of free speech."

Delete Topic