gita
SILVER Member since Oct 2003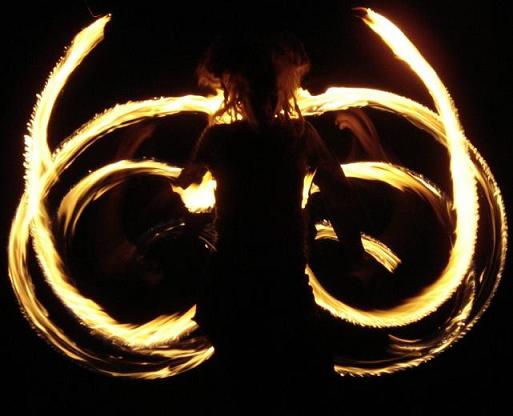 .:*distracted by shiny things*:.
Location: brizvegas, Australia
Total posts: 3776
Posted:
hey there all

it's been a while, how is everyone? my computer shat itself & wouldn't actually start up, so it's been about a month since i've been on here!!


so anyways, my bf of 4 years broke up with me on saturday morning...that kinda killed my weekend!!

i'll live. i'm not stupid - i did see it coming. plus i'm going to sydney in a couple of weeks, so i might have to play up a lot!! hey, anywhere kewl to spin in sydney on a sunday/monday or tuesday night????? and where can i get firesol or something similar (dang airlines & their 'not taking any flammables on planes' rule!)

but apart from that, my friend spacey moved to cairns!!

any cairns spinners out there??? she needs lots of practice!! i told her she should join hop, but i don't think she has yet!!

sorry 'bout the big 'it's all gone to [censored]' rant...but haven't really told too many people about this stuff so it's all new to me too!

the point of this post was meant to be this!! i have the memory of a goldfish, and can't remember where to spin in brisvegas tonight!! is it west end or kangaroo point on a monday?? need to spin to vent some frustration!!!

okay i go now!!!

do not meddle in the affairs of dragons, for you are crunchy and good to eat!

if at first you do succeed, try not to look too astonished!

smile!

it confuses people!
Delete Topic