24th April, 2019

Great product great price quick delivery

"

I ordered kevlar wick 4 wide to make skid plates for my canoe business. Worked really great. Absorbs resin very well and holds up better than traditional kevlar skid canoe skid plates that you can order online. I repair 40 or more canoes a year and love the ease of this product.

"

Woolseyman

, USA. [Verified Buyer]

SILVER Member since Feb 2019
---
23rd April, 2019

Wick ribbon success!

"

Thank you Home of Poi! We haven t been able to use our torch-tripod for YEARS, until now. I ordered 12 ft of the 5 in. wick ribbon, rolled it up tight, screwed It into the holding area and added non-smoking liquid paraffin to the moat for wick saturation.... and we ve got dramatic patio flair, once more!!! I think I ll order 5 more ft to make the coiled wick completely fill in the center (I thought 12 ft would be enough!). I m so glad you guys exist. I ve had no luck finding this width ANYWHERE. The quality of this ensures many more torch glow evenings ; ) Sincere thanks!

"

Anonymous

, USA. [Verified Anonymous Buyer]

SILVER Member since Mar 2019
---
23rd April, 2019

Rooban

"

Love this poi, its firm easy to use , it listens to me 100 perctnge, i would recomnd ts fr beginers, i hv used few , ts s best ever fr beginers, pls buy ts, lots of love nd respect to team home of poi.

"

Rajarajar116

, India. [Verified Buyer]

BRONZE Member since Feb 2019
---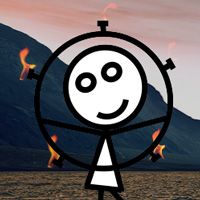 Best Still Flame Photo Competition.Status:
Voting, late entries still accepted, Voting until 01 May 2019. We have 30 entries.
How to vote:
View entries and vote here
A huge resource of information. Founded upon the communities passion for these arts and the friendship of fellow artists.
Discuss industry news, new ideas, get answers to your questions.
Meet other lovely poi and fire spinners in your area.